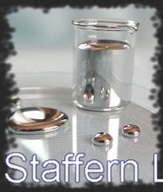 3.333 KG - (0.25liter)  METAL SILVER MERCURY 99.9998 % 
Virgin Mercury of 99.9998% purity.
Virgin Mercury purity = 99.9998% by wt min.
Physical State: Virgin
Appearance: silver
Odor: odorless
PH: Not available.
Vapor Pressure: 0.002 mm Hg @ 25C
Vapor Density: 7.0
Evaporation Rate: Not available.
Viscosity: 15.5 mP @ 25 dig C
Boiling Point: 356.72 dig C
Freezing/Melting Point:-38.87 dig C
Decomposition Temperature: Not available.
Solubility: Insoluble.
Specific Gravity/Density: 13.59 (water=1)
Molecular Formula :Hg
Molecular Weight: 200.59 
We have all our analyses certificates and accreditations for our products.
REF 3-003

Packaging:


3.33 Kg (0.25 liter)
5 Kg (0.37 liter)
10 Kg (0.75 liter)